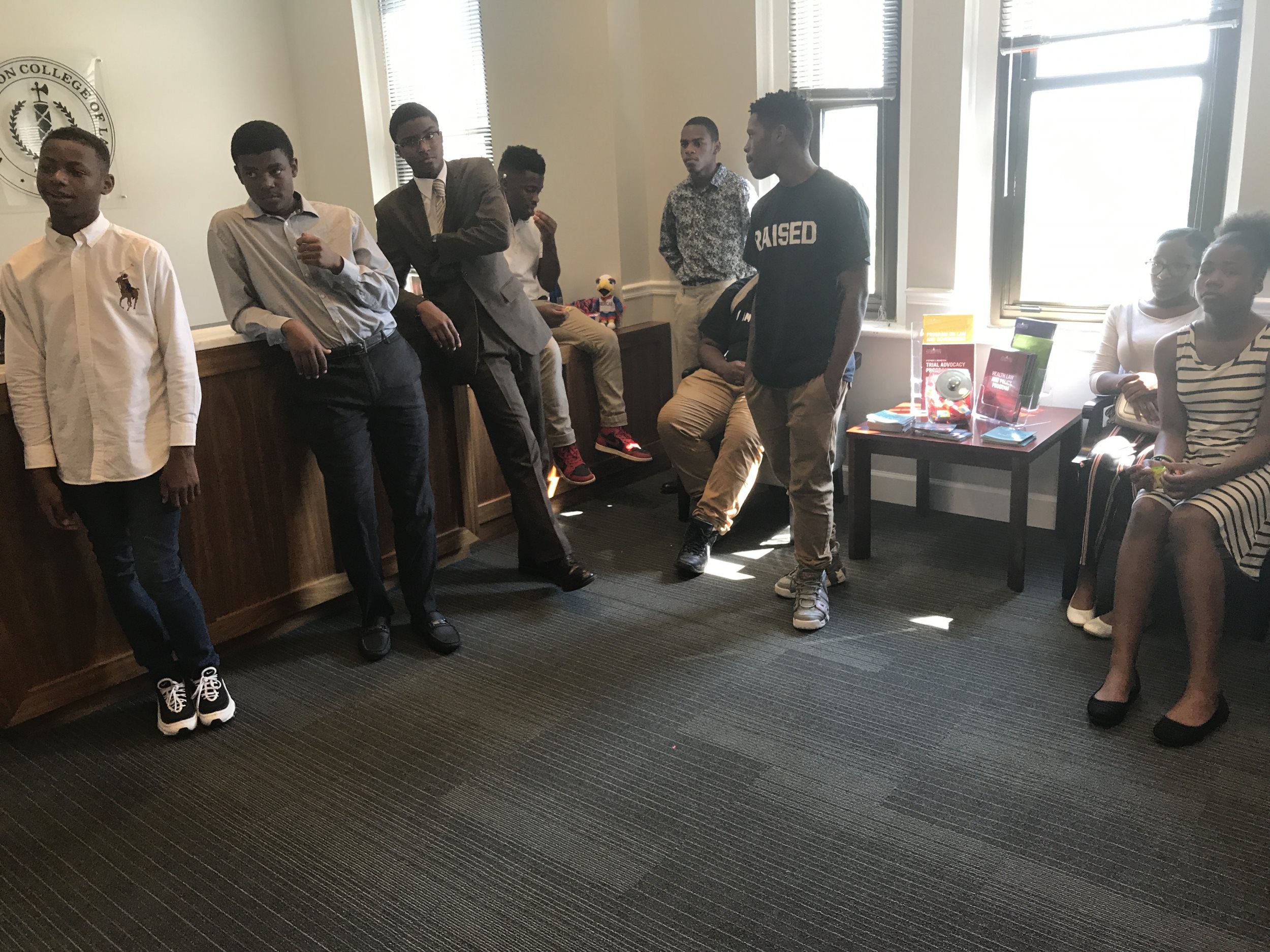 Pick up the Pieces – Human services resources organization. As a not for profit we work to partner families living in the Washington DC area with quality social service providers. We also develop original programming to address social disparity needs that emerge in the Washington Area DC area.
What are we doing?
Store Fronts for Students:



Our first community engagement project is a 8 week summer youth work program that beautifies the neighborhood while teaching adolescents work and life skills.




Students spend the morning cleaning outside of store fronts in the DC area. They receive a $100 per week stipend that will be paid out biweekly for their work.




Then they spend their afternoon learning how to prepare for college and life.  Financial literacy classes, personal health classes, and field trips for example, are a part of the students' afternoon curriculum.



The program aims to give high school students an opportunity to;
Gain work experience over the summer,

Make some money over the summer,

Foster relationships between diverse groups within the community who have a limited context of each other

Prepare for life and college,

Assist in the beautification of their city.

Explore their history to be inspired to reach for higher goals through field trips

Have an alternative to drugs, boredom, and crime during the summer.
How can someone get involved?
Beautification Technician:
As a high school student between 9th and 12th grade you can become a team member cleaning storefronts, and get paid a biweekly stipend over 8 weeks.

To get more info and fill out an application go to

www.pickuppiece.com

and click student application.
Business Partner:
As a business in the metro DC area you can sign up for $25 dollars a week to have your windows and storefront area cleaned twice a week for between June 18th and August 17th.

All your contributions are tax-deductible and your business will be listed on our website & social media as a supporter of Store Fronts for Students.

To sign up email Kevin Hart at

pickuppiece@aol.com
Donor:
As a supporter of the program you can give a one time or recurring financial donation. To donate go to

www.pickuppiece.com

and click on donate
Volunteer:
If you have time to spend with our beautification teams, or would like to teach a class to the adolescents, your expertise and time is appreciated. Contact Kevin Hart at (240)712-1468 to discuss your availability.